LI-ION RECHARGEABLE BATTERY PACK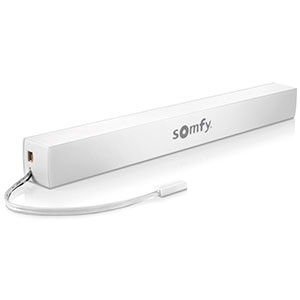 Designed for use with all Somfy Wirefree™ external battery-operated motors.

The new Lithium-ion Rechargeable Battery Pack replaces the reloadable battery wand on Somfy motorized Roller, Natural Woven, Dual, Wood and Faux Wood blinds.

• Discreet design allows for placement in smaller window openings
• More power for increased battery life
• Can be used with pre-existing and new installations
• Window covering can be operated while charging battery
• Can be mounted to the wall, ceiling or headrail of the window covering

To learn more, click here for the Quick Guide.