HONEYCOMB SHADES — WHAT'S NEW
NEW CELL STYLE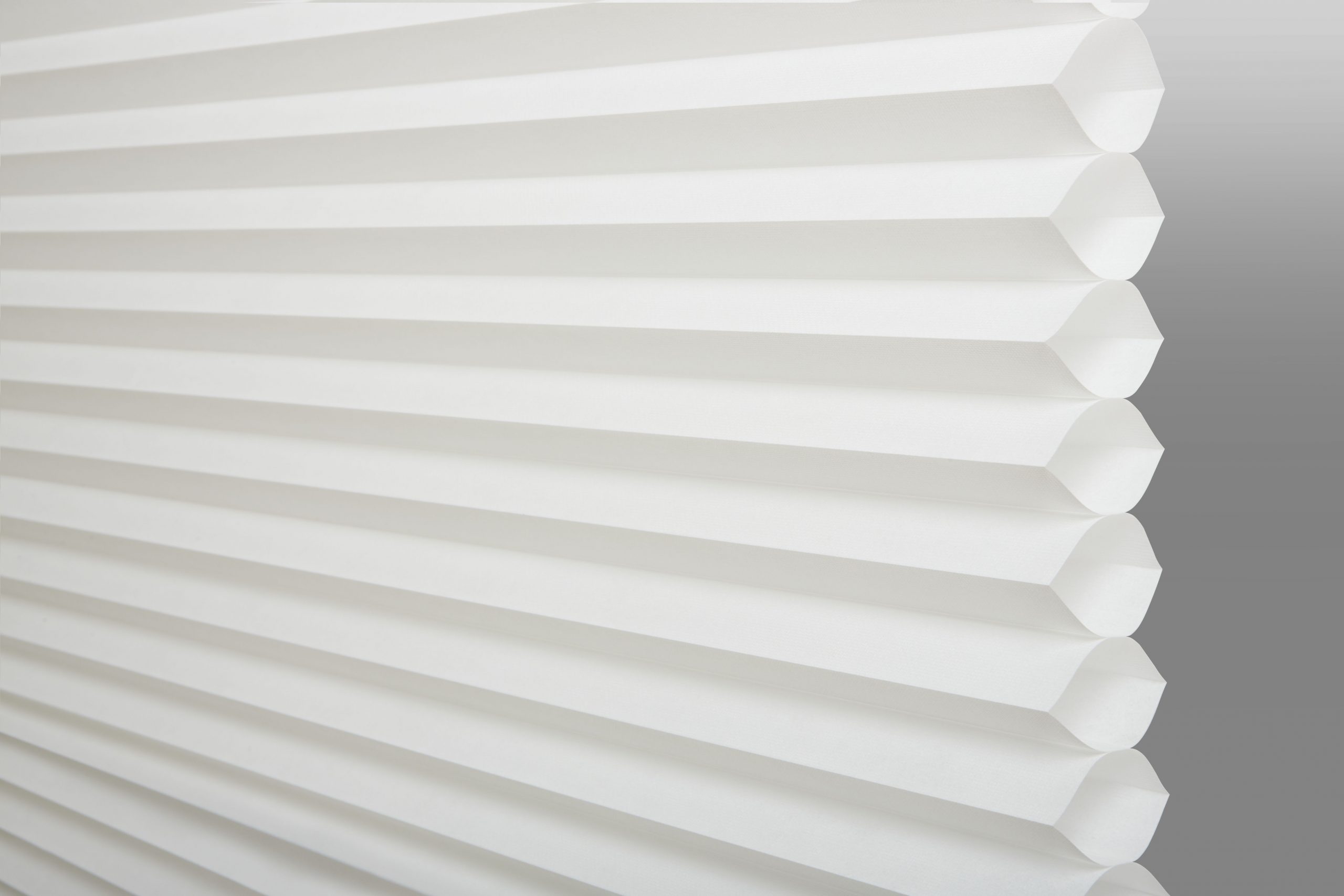 1-1/4" Single Cell
Larger cell size that's ideally suited for wide windows and sliding doors. This addition brings our cell style count to six - the broadest assortment available.






NEW FABRICS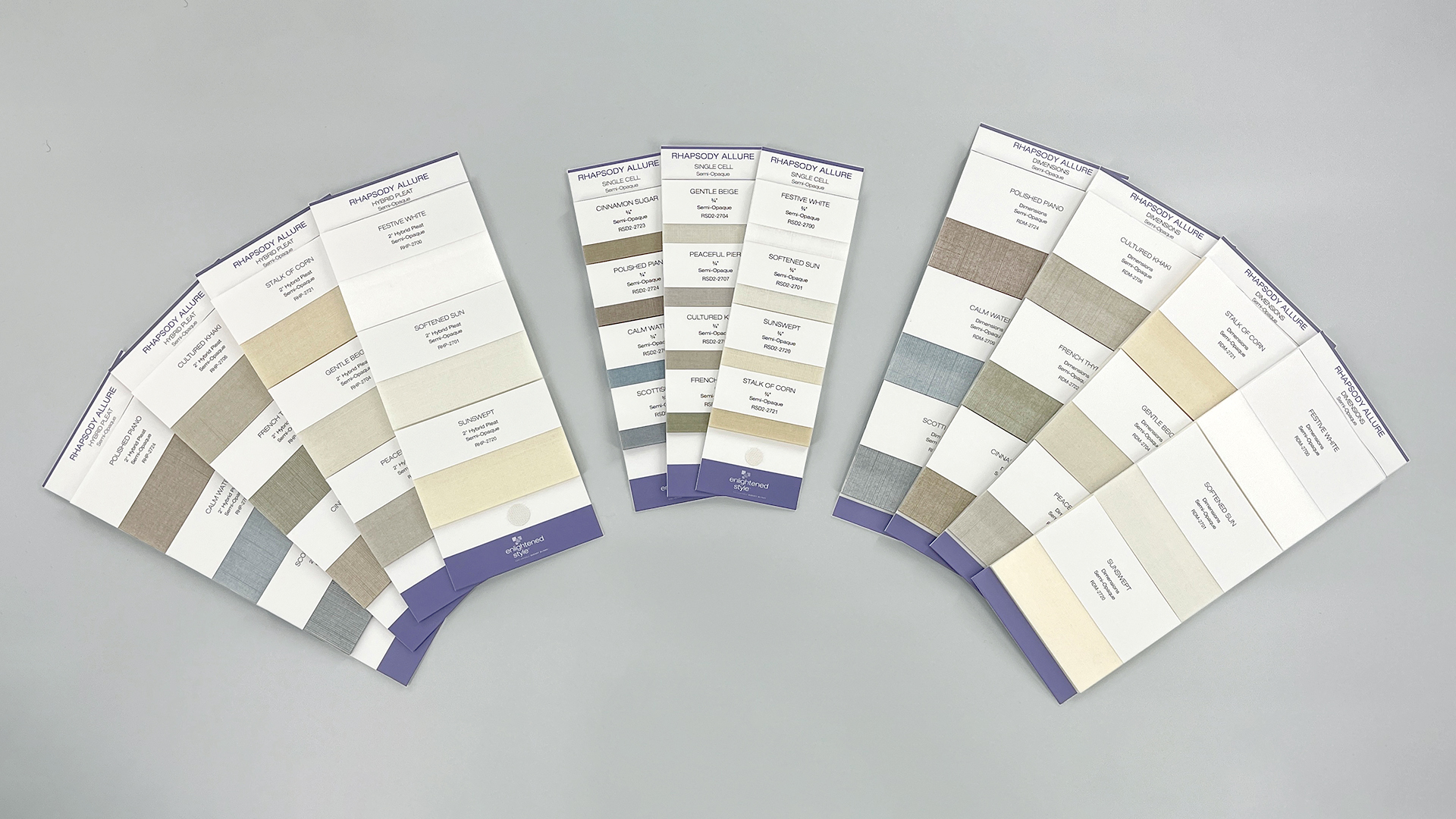 Rhapsody Allure
The incredibly beautiful fabric, in a refreshed palette of 12 colors, crosses over to 3/4" single cell, 2" Hybrid Pleat and our exclusive Dimensions™ style.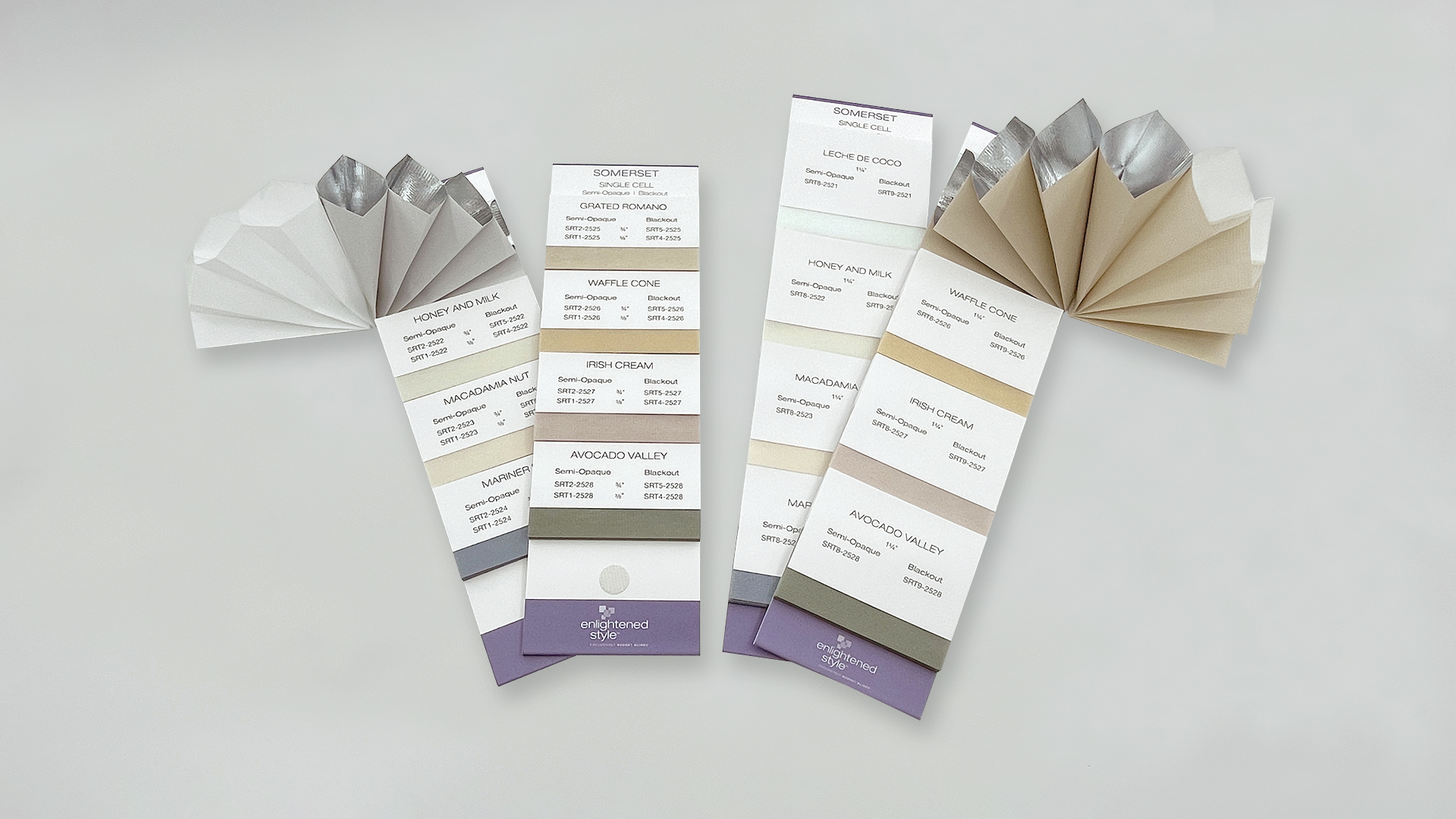 Somerset
This new family of solids, Somerset, consists of a lovely assortment of eight trending colors and is available in our new 1-1/4", 3/8" and 3/4" single cell sizes. PLUS, all colors and all sizes are available in both semi-opaque and blackout.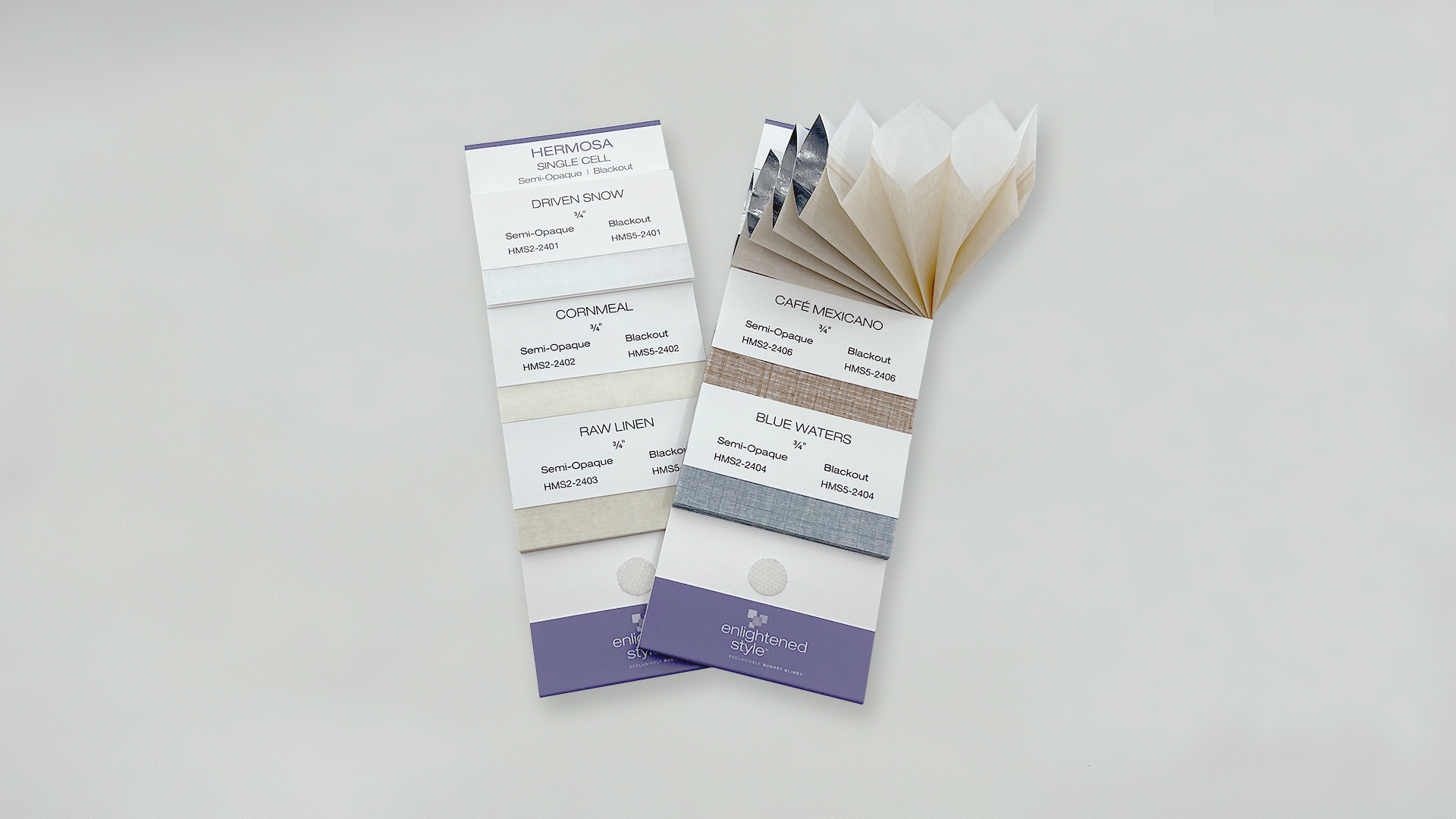 Hermosa
Six luscious colors in our new linen-look Hermosa collection are available in both semi-opaque and blackout.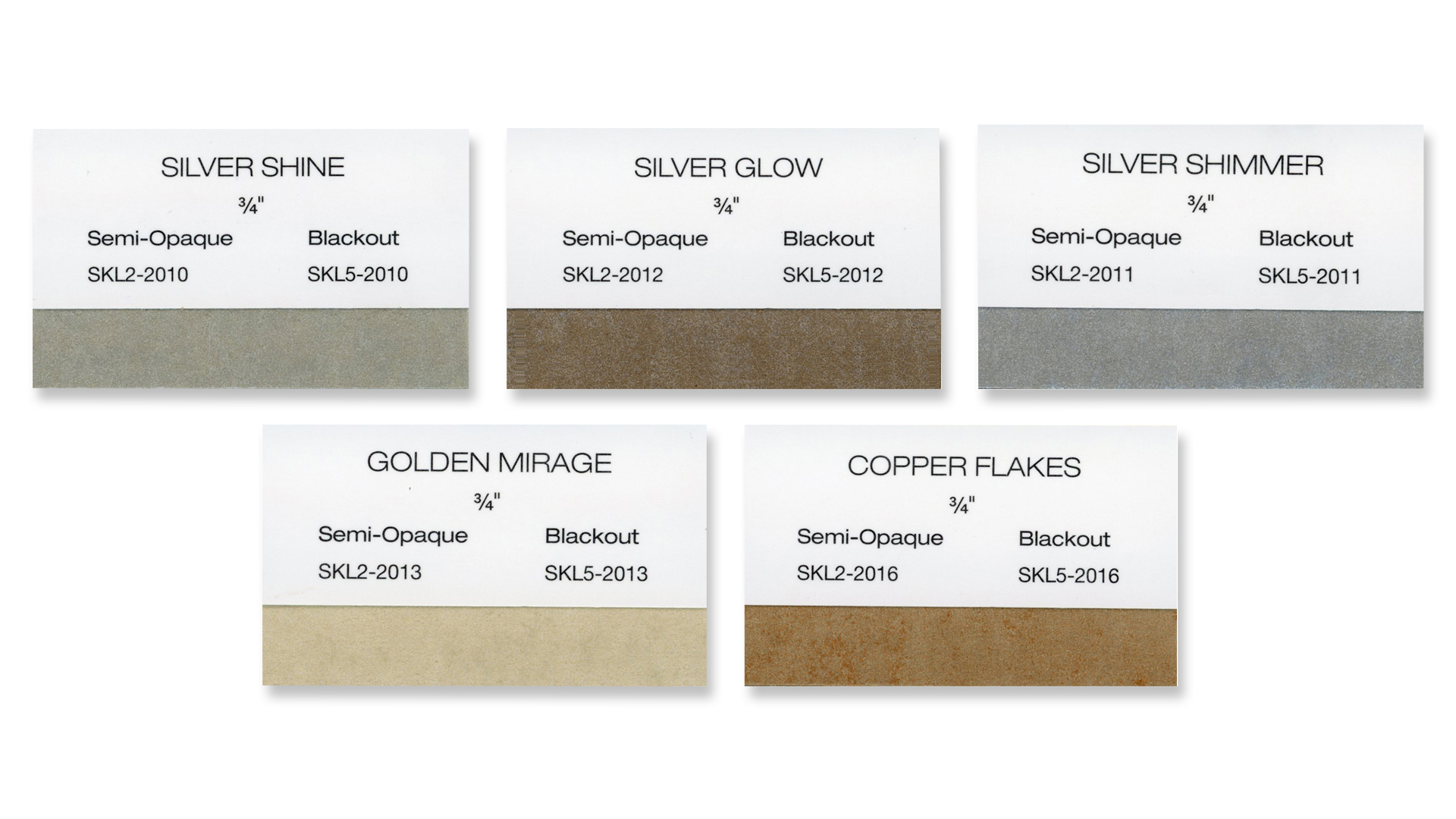 Refreshed Sparkle
We refreshed a number of your favorite fabric families, like Sparkle, keeping the top sellers and adding a blackout collection in the same colors.






NEW OPTIONS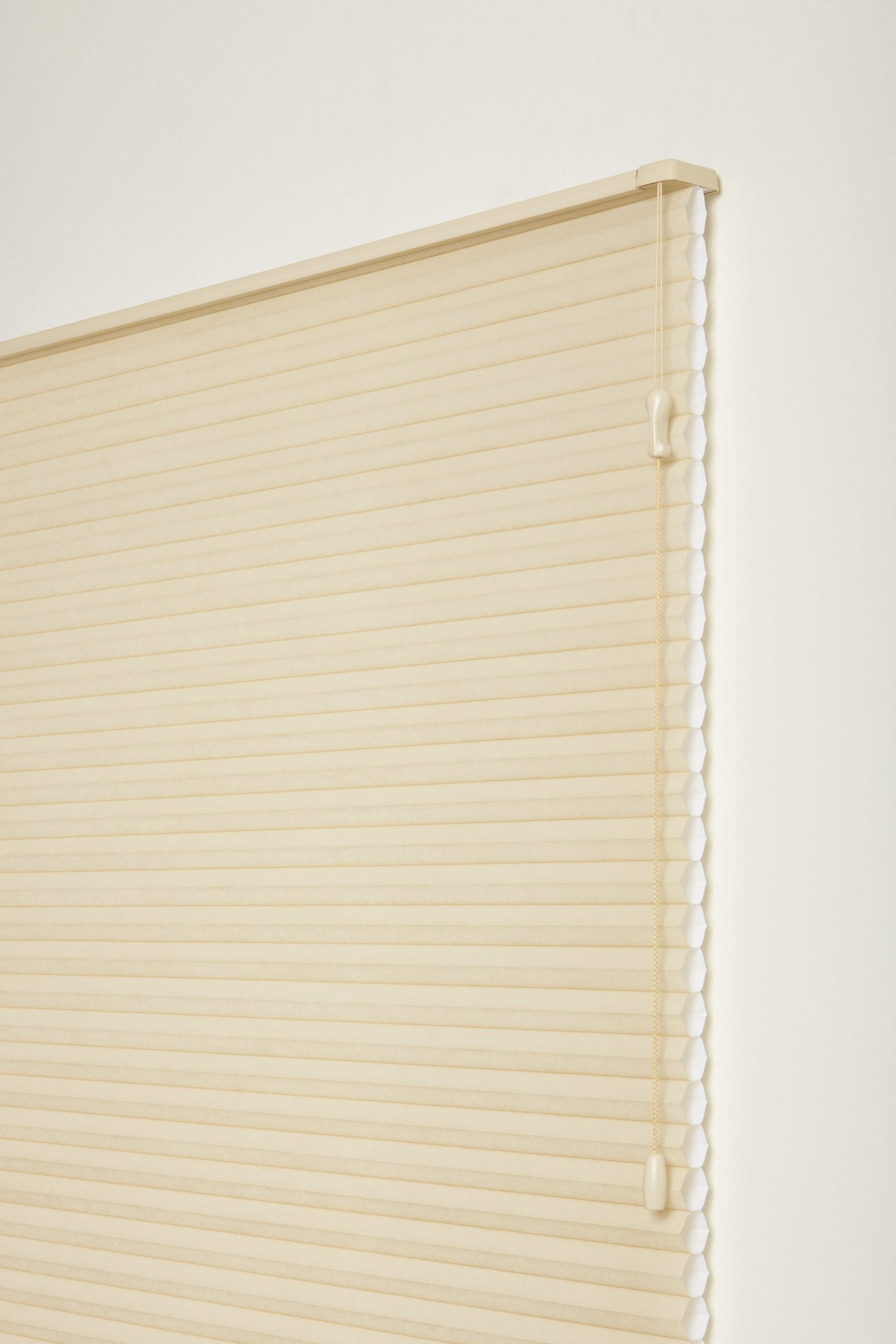 Cordlock Operating System
We transitioned to a new cordlock system with a maximum width of 72". The design allows for fabric-wrapped rails.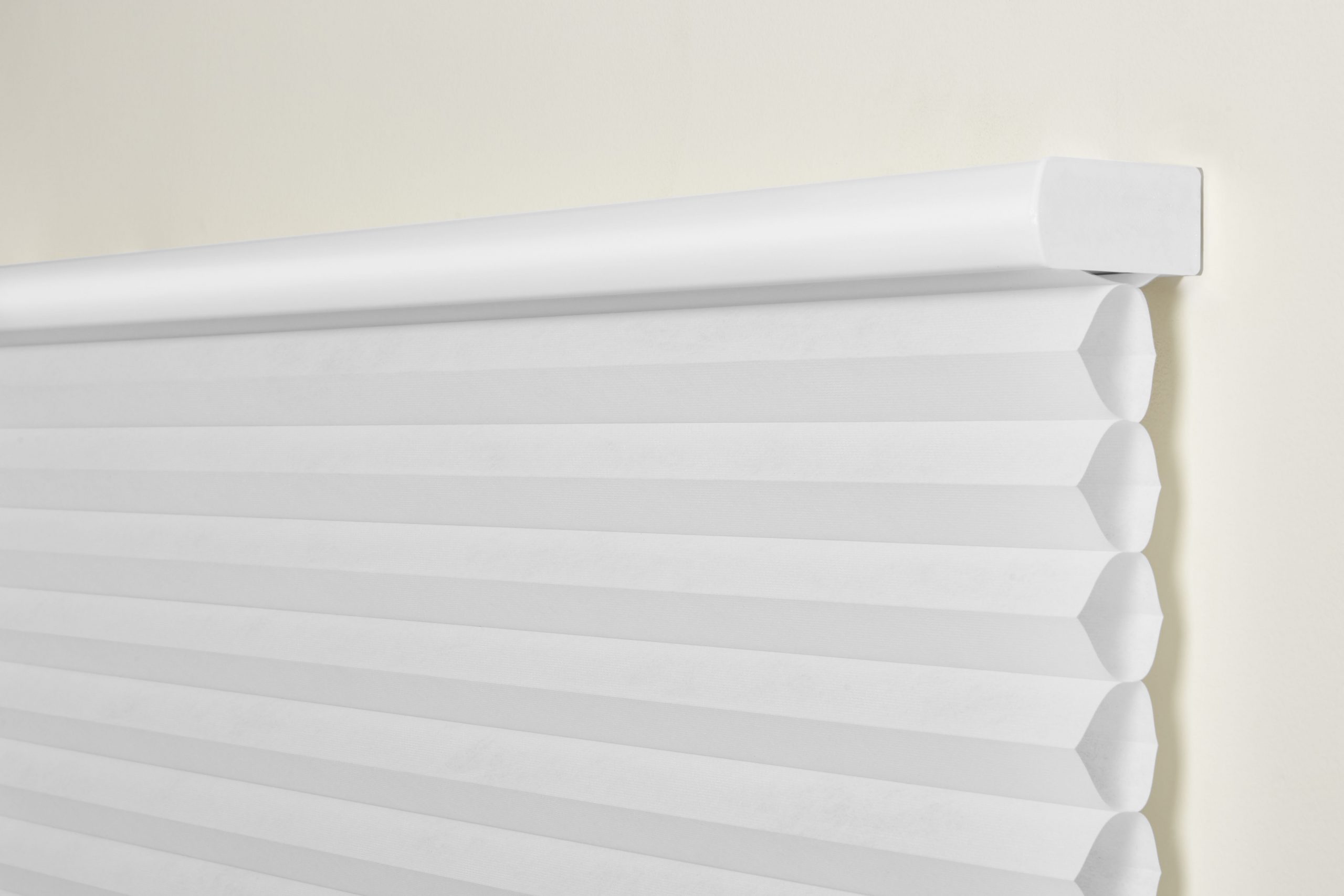 Large Rail System
The large rail system accommodates our new 1-1/4" cell style and Dimensions™ with the automation and cordless options.