LATOUR™ ROLLER SHADES
— PROGRAM OVERVIEW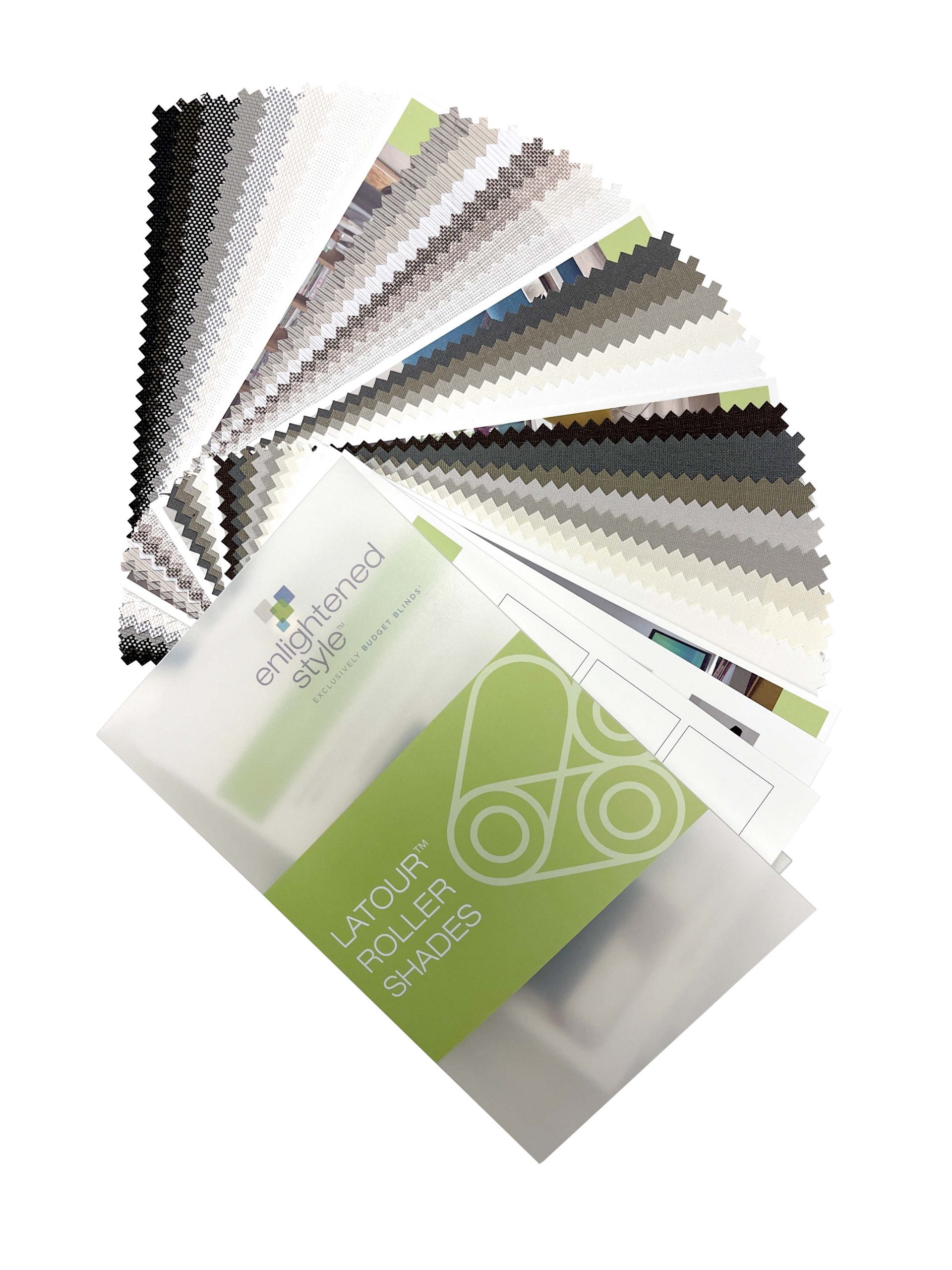 Aggressively priced, this streamlined program is designed to provide a simple offering to complement our current Enlightened Style Roller Shades program.
42 popular SKUs

Screen, light-filtering and blackout styles

Available in the most popular configurations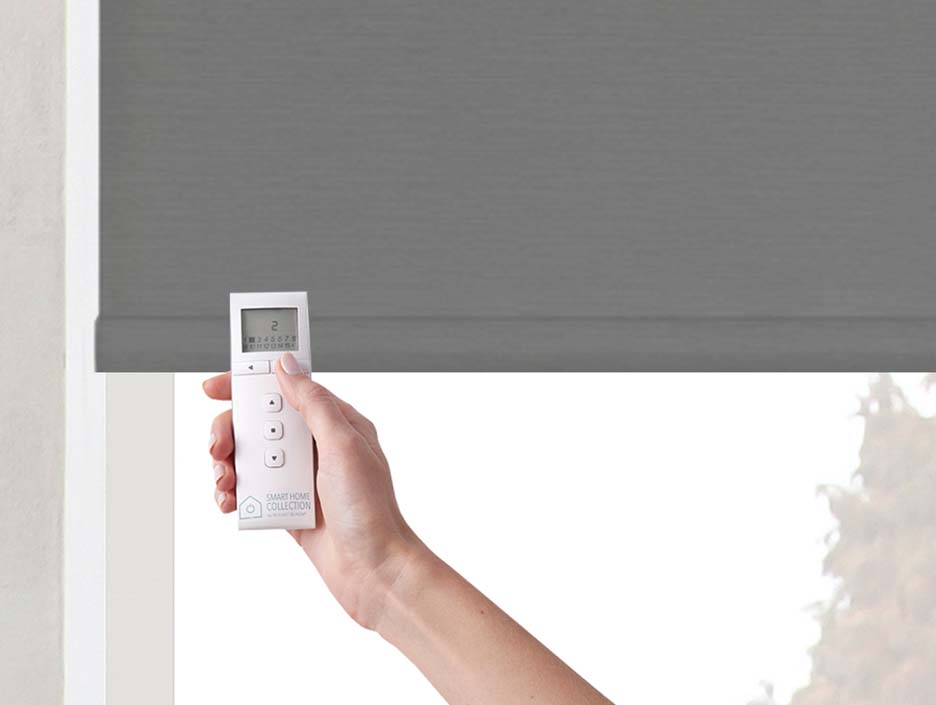 Operating Systems
Systems include Smart Home Collection automation, cordless lift and clutch operated (U.S. only).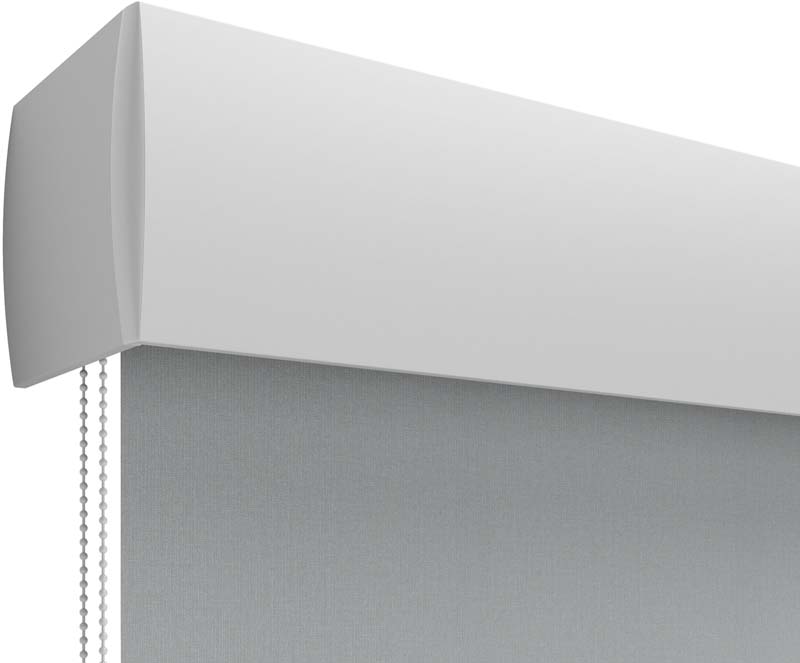 Top Treatments
Deco Fascia available as fabric wrapped or metal (White, Vanilla, Anodized, Brown, Black) and features innovative magnetic attachment; and Basics Contoured Valance (8 colors).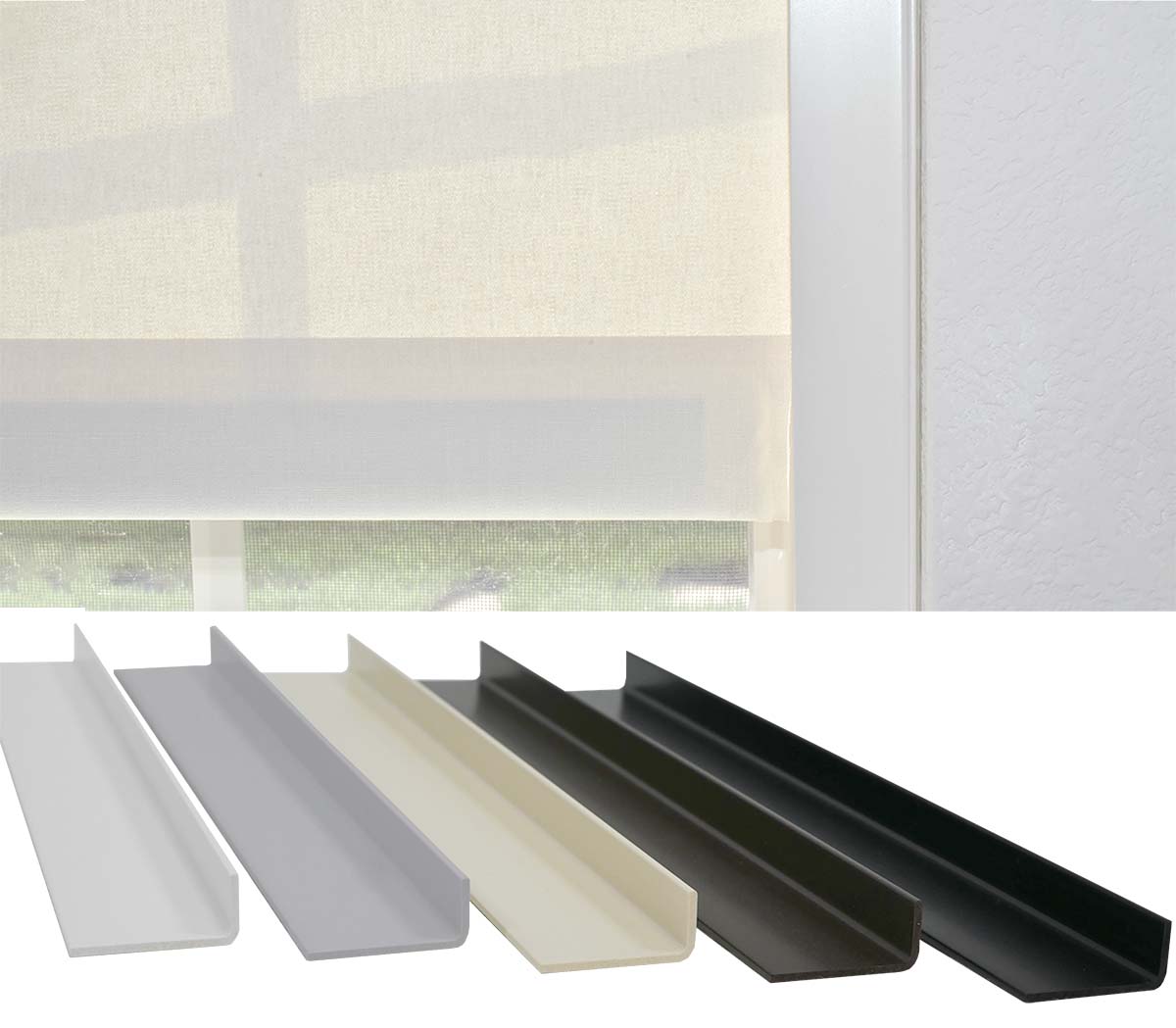 PRIVACY LIGHT BLOCK FOR SIDE AND SILL
Privacy Light Block for added privacy and room darkening (White, Gray, Vanilla, Brown, Black)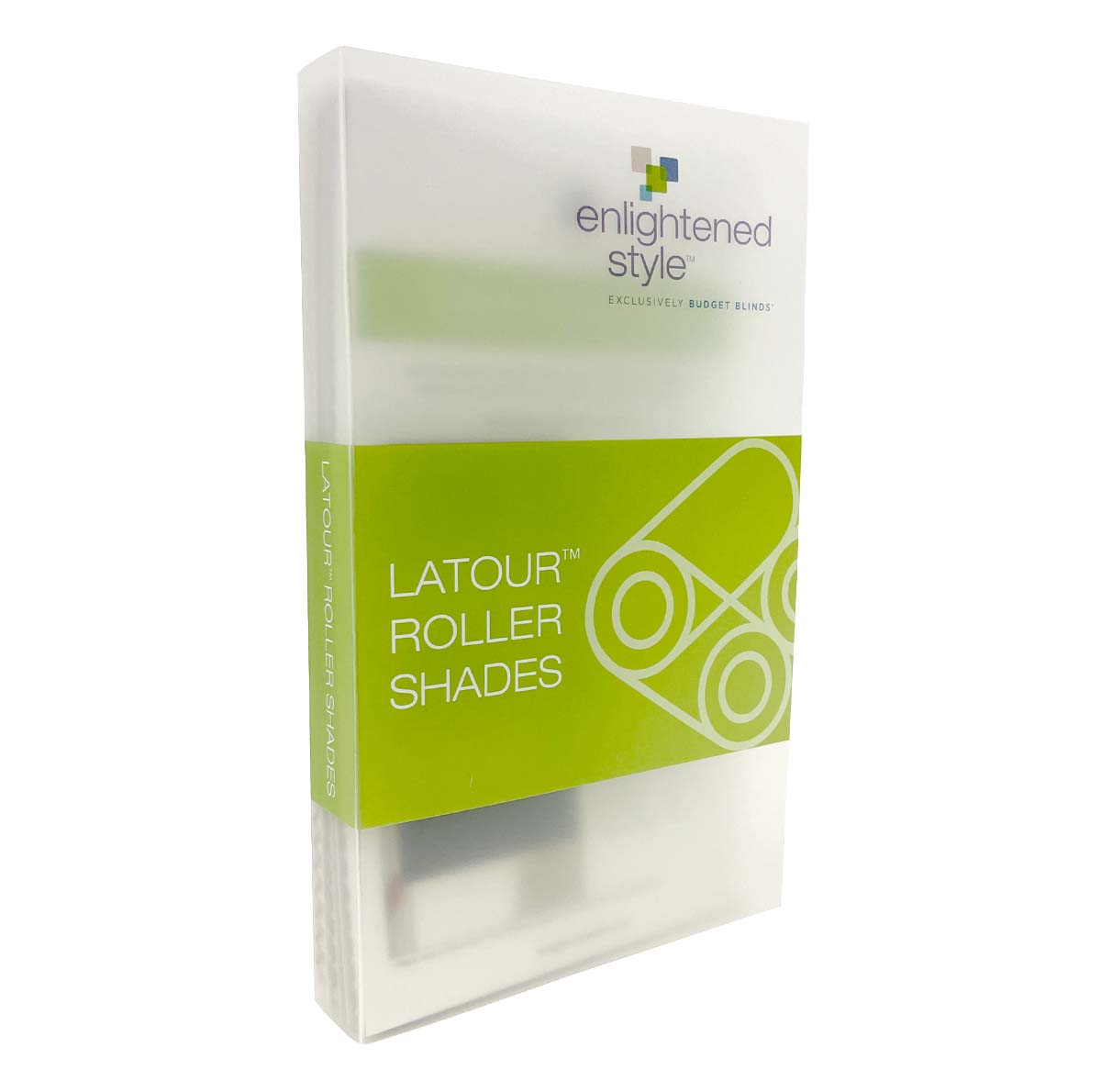 Sample Folio
Simplified design features 42 SKUs plus reference pages that highlight the operating systems, top treatments, Privacy Light Block, plus all top treatment and hardware/componentry colors. Order here.

Note: We offer three bracket cover colors: Black, Gray, and White. (The sampling incorrectly shows five bracket cover colors.)
View our US and Canada digital sampling folio.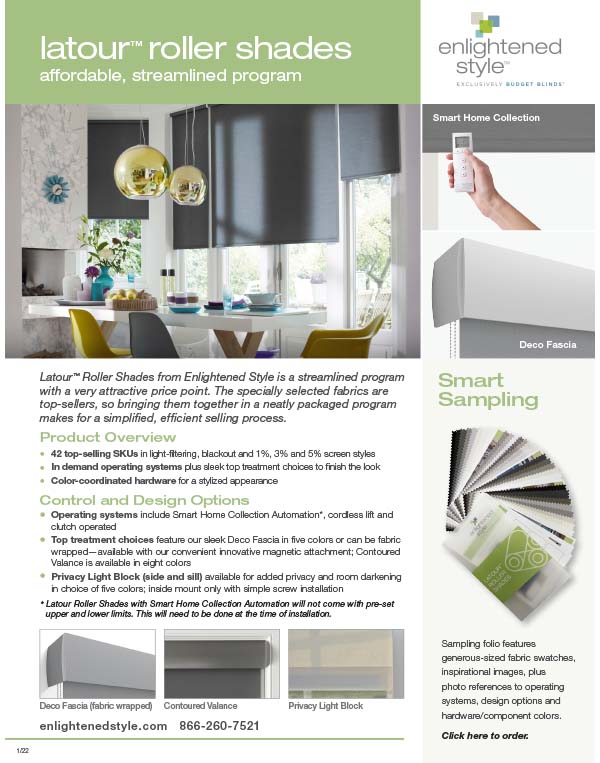 Program Highlights
For an overview of our full program, click here for our Program Highlights sheet.