LATOUR™ CELLULAR SHADES
— PROGRAM OVERVIEW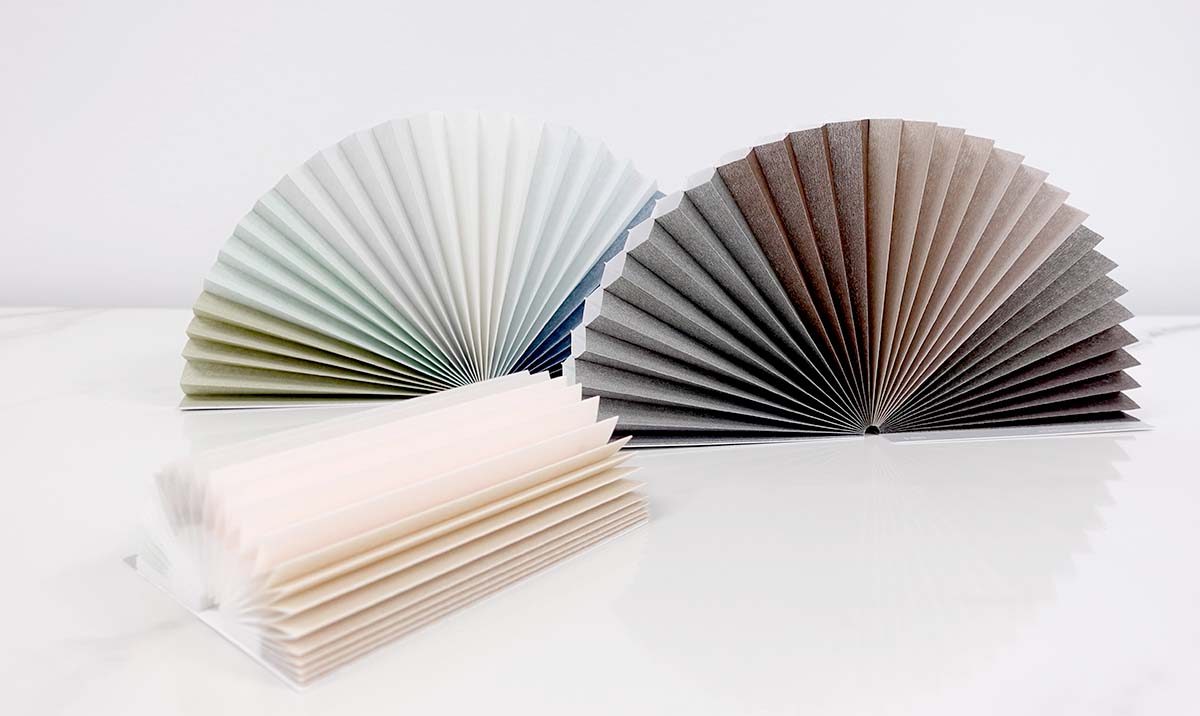 Refreshed color line features more grays, neutrals and rich, inviting hues; over 250 SKUs.
10 new semi-opaque colors and nine new blackout colors available in all three of our popular cell sizes: Small Single, Large Single and Double Cell.

Updated 2" Hybrid Pleat and 1-1/4" blackout colors.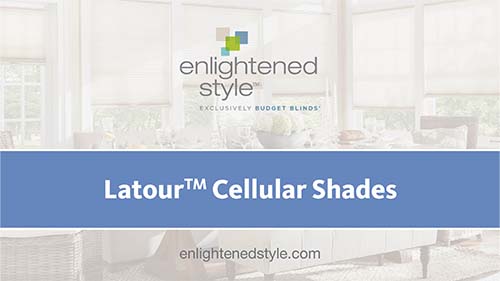 Program Video
Check out our Program Preview video to learn more about what's new in 2022 and preview our new sampling.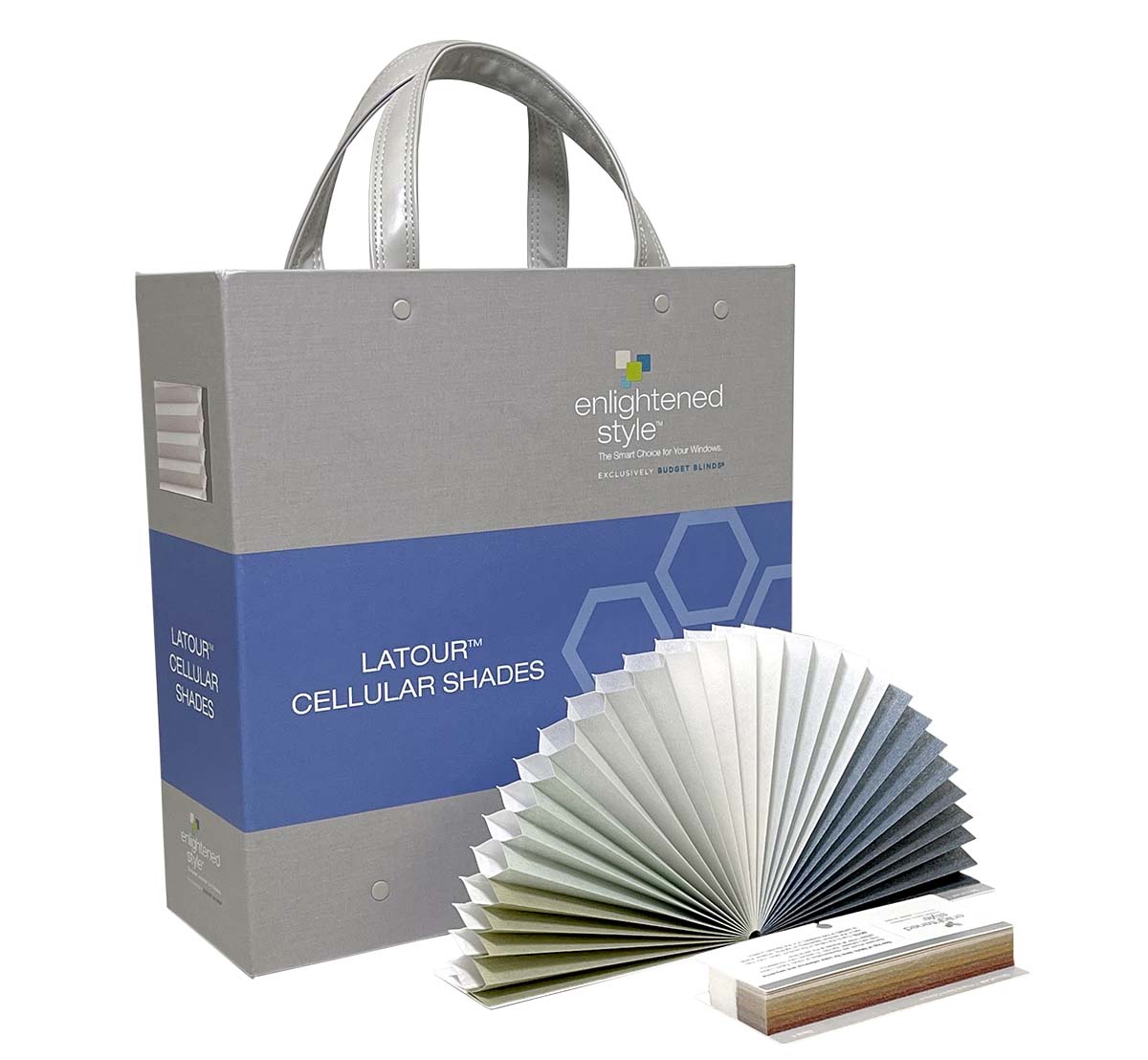 New Sample Book
Our beautiful new book features our proven color block sampling system that helps guide customers to a faster decision. We sampled our sheer pleated decks by color family (vs. style) to help make it easier to select the right sheer fabric for TriLight Shades®.
Order here.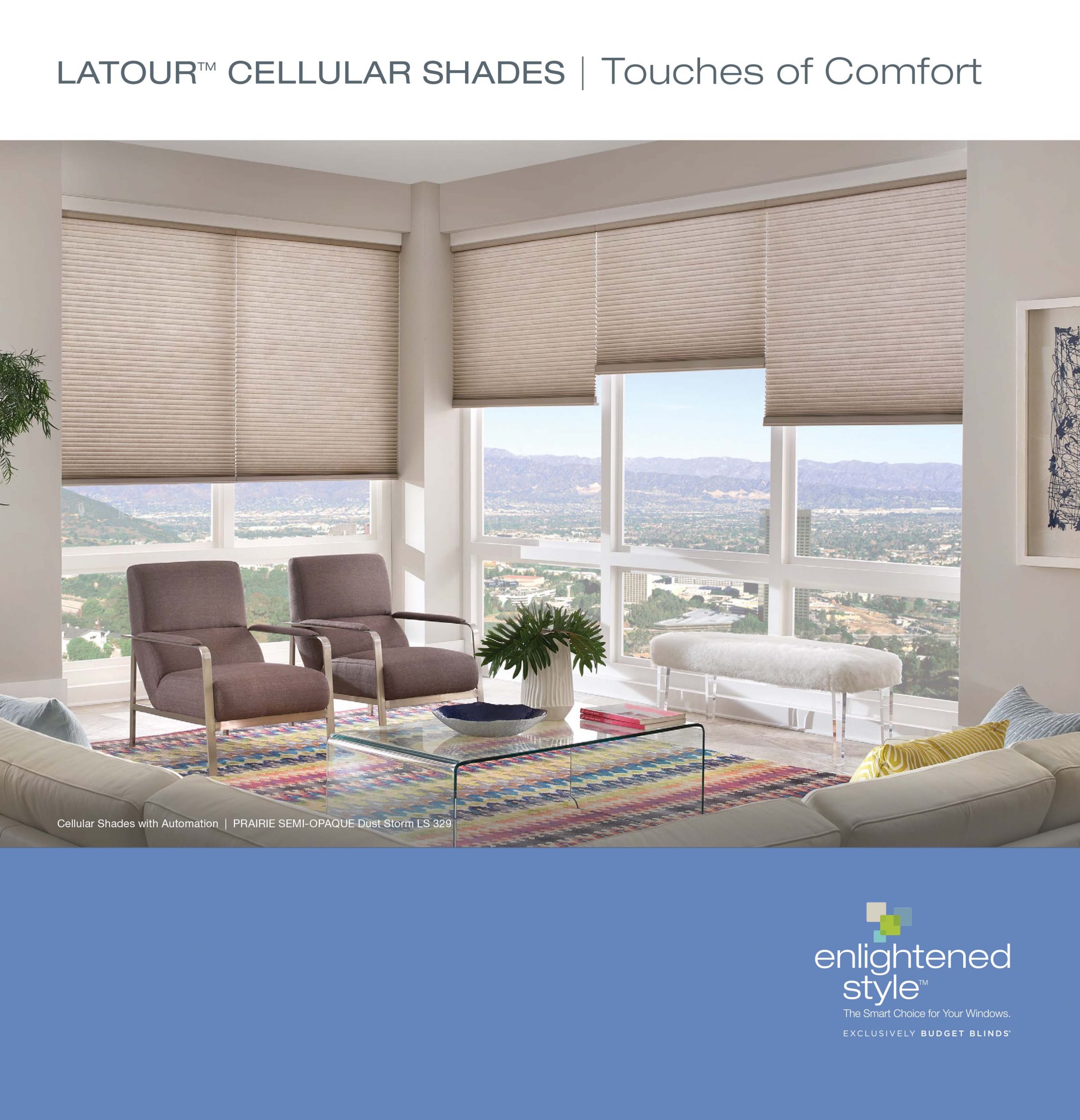 Inviting, Informative Photobook
Our photobook features stunning room setting photos, impactful benefits pages, and close-up photos of our many control and design options.
View our digital photobook here.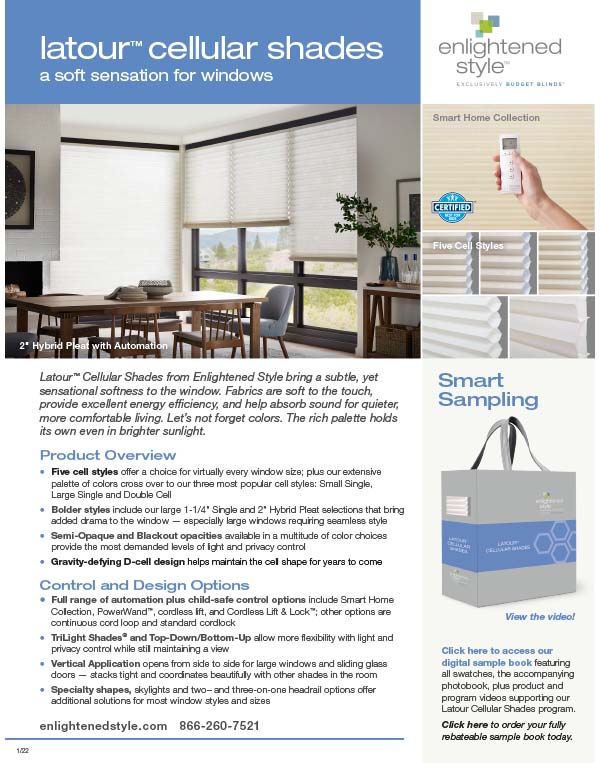 Program Highlights
For an overview of our full program, click here for our Program Highlights sheet.