VERTICAL BLINDS — PROGRAM OVERVIEW
Our Enlightened Style Vertical Blinds program underwent a transformation — not just in style, but also in presentation.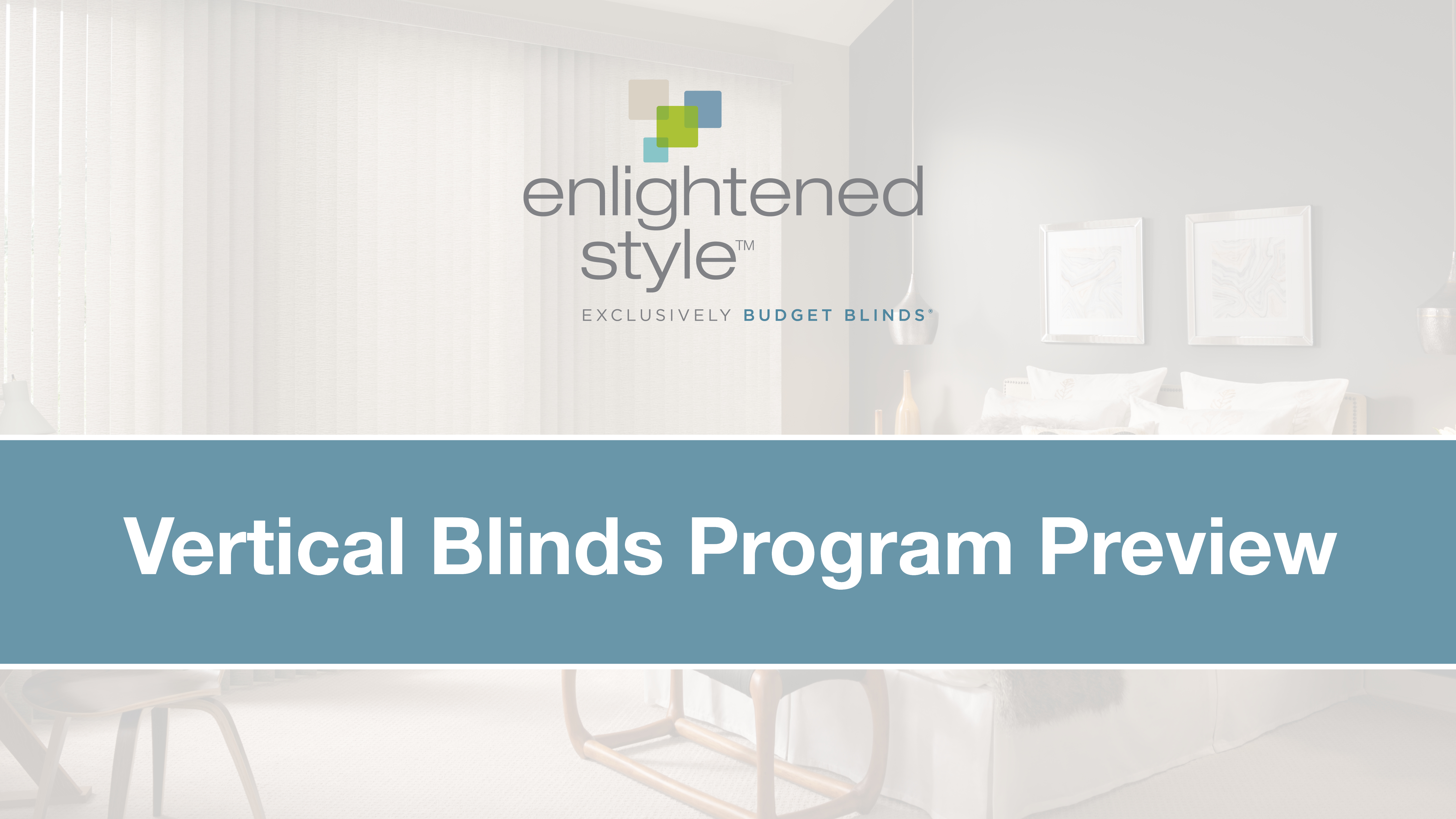 PROGRAM VIDEO
Check out our Program Preview video to learn more about what's new in 2020 and preview our fully re-designed sample book.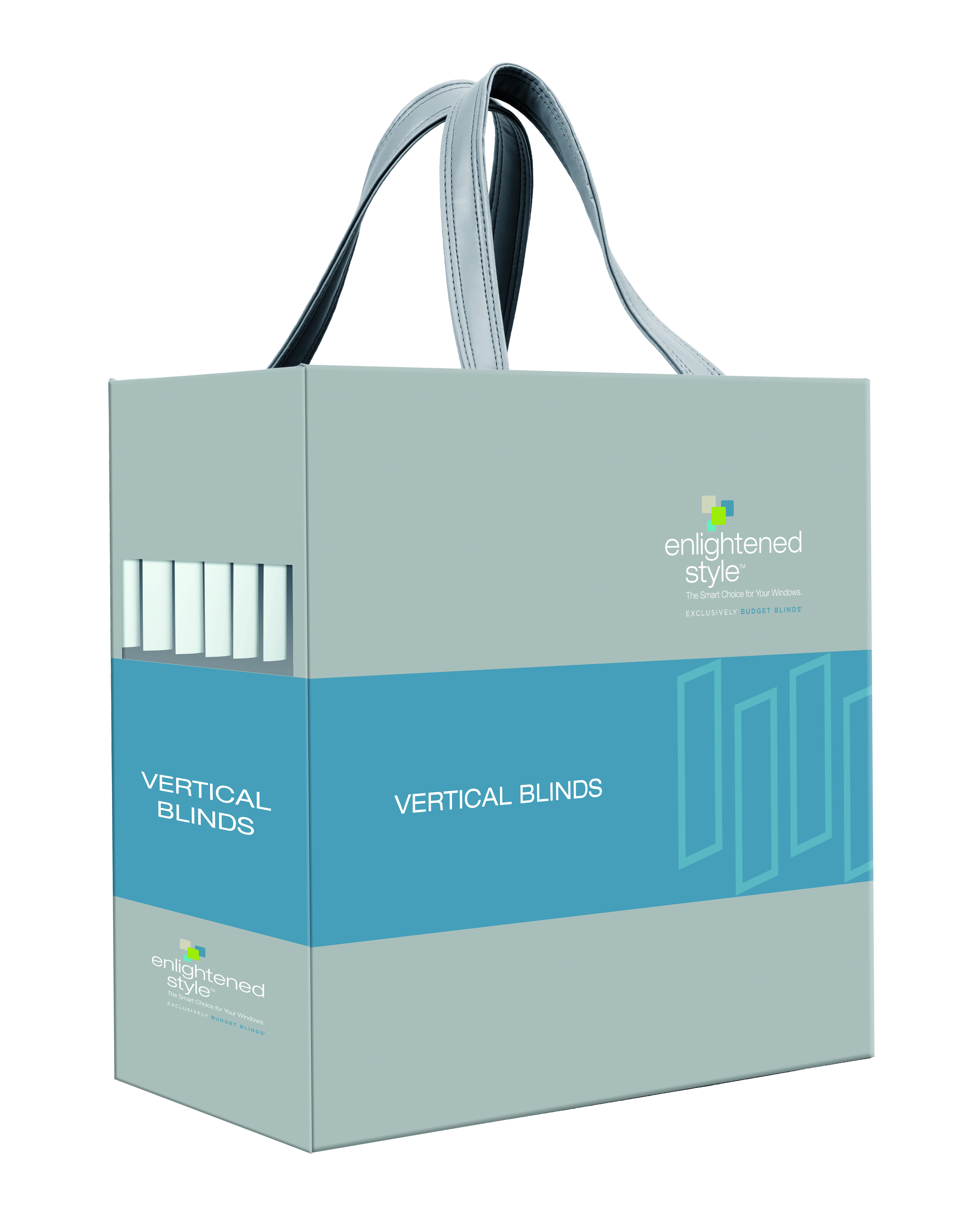 NEW SAMPLE BOOK
Our beautiful new book is sized to match all other Enlightened Style books for convenient shelf storage. And like the other books, it's wrapped in sturdy book cloth for lasting durability.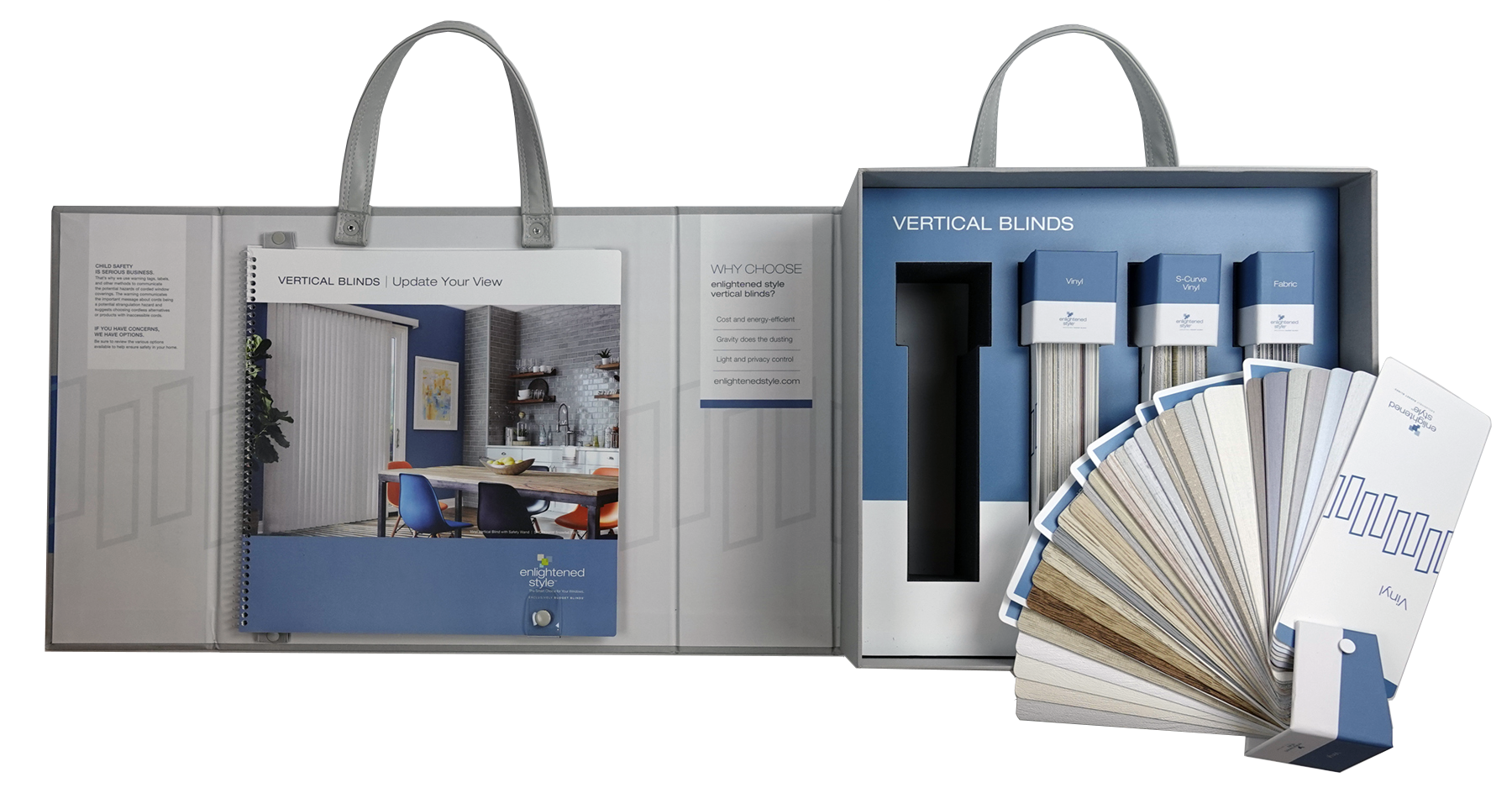 NEW FUNCTIONAL DESIGN
Four decks are securely placed in protective foam. Individual vane swatches measure a generous 3-1/2" x 8" for better showcasing of patterns and colors.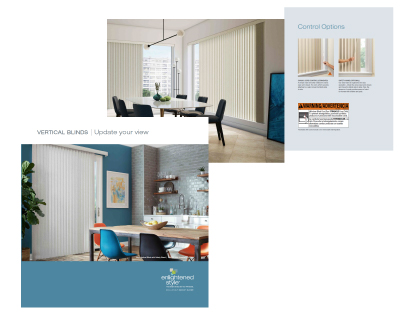 INVITING, INFORMATIVE, PHOTOBOOK
Our removeable photobook features impactful room setting images that treat your customer to some stunning large window applications and covers the options with close-up photos.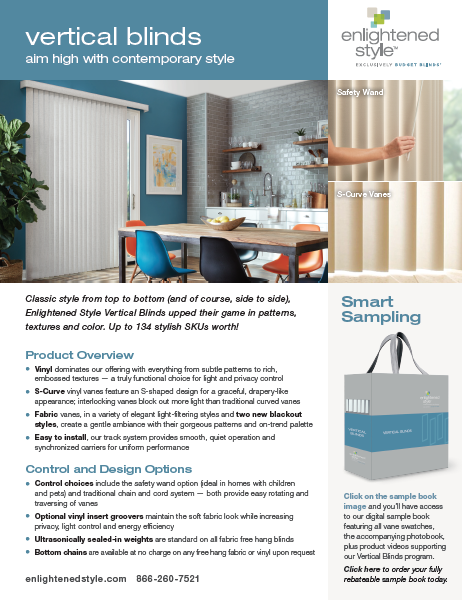 PROGRAM OVERVIEW
For a look at our full program, click here for our Program Overview sheet.